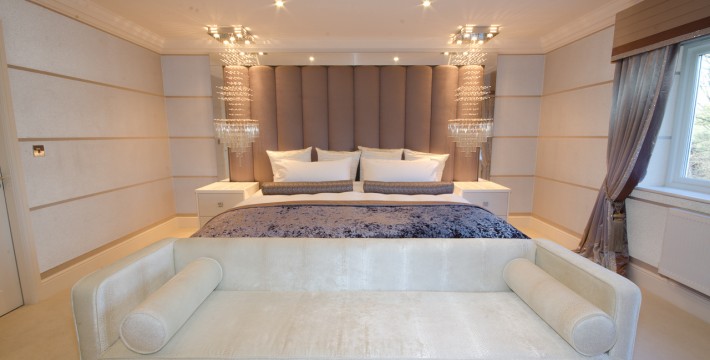 A brand new house gets the exclusive Cream and Browne treatment with a glamorous modern feel that makes its owners feel special, inspired, and at-home.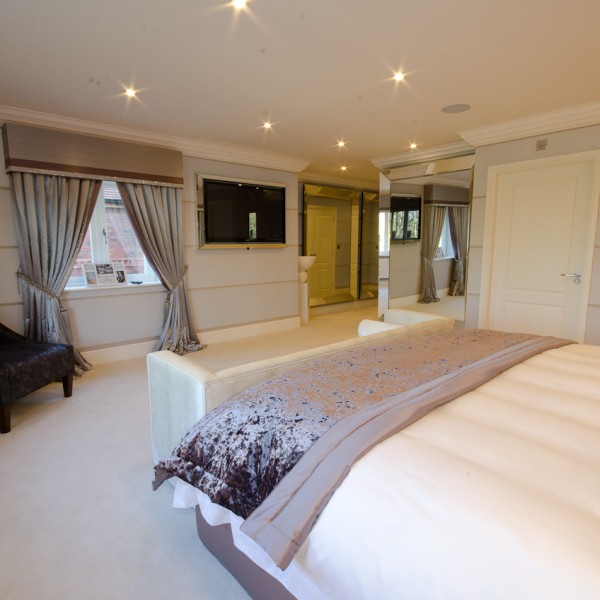 Transforming a new build executive home into a Glamorous and comfortable home
In the master bedroom, soft furnishings, perfect versatile lighting, and understated high-quality décor come together to create an oasis of relaxation and the ideal place to retreat from the pressures of the outside world.
Mirrored tile surrounds the seven-foot padded wall headboard, while a hallway of beveled full-length mirrors reflect soft lighting for an opulent and timeless look.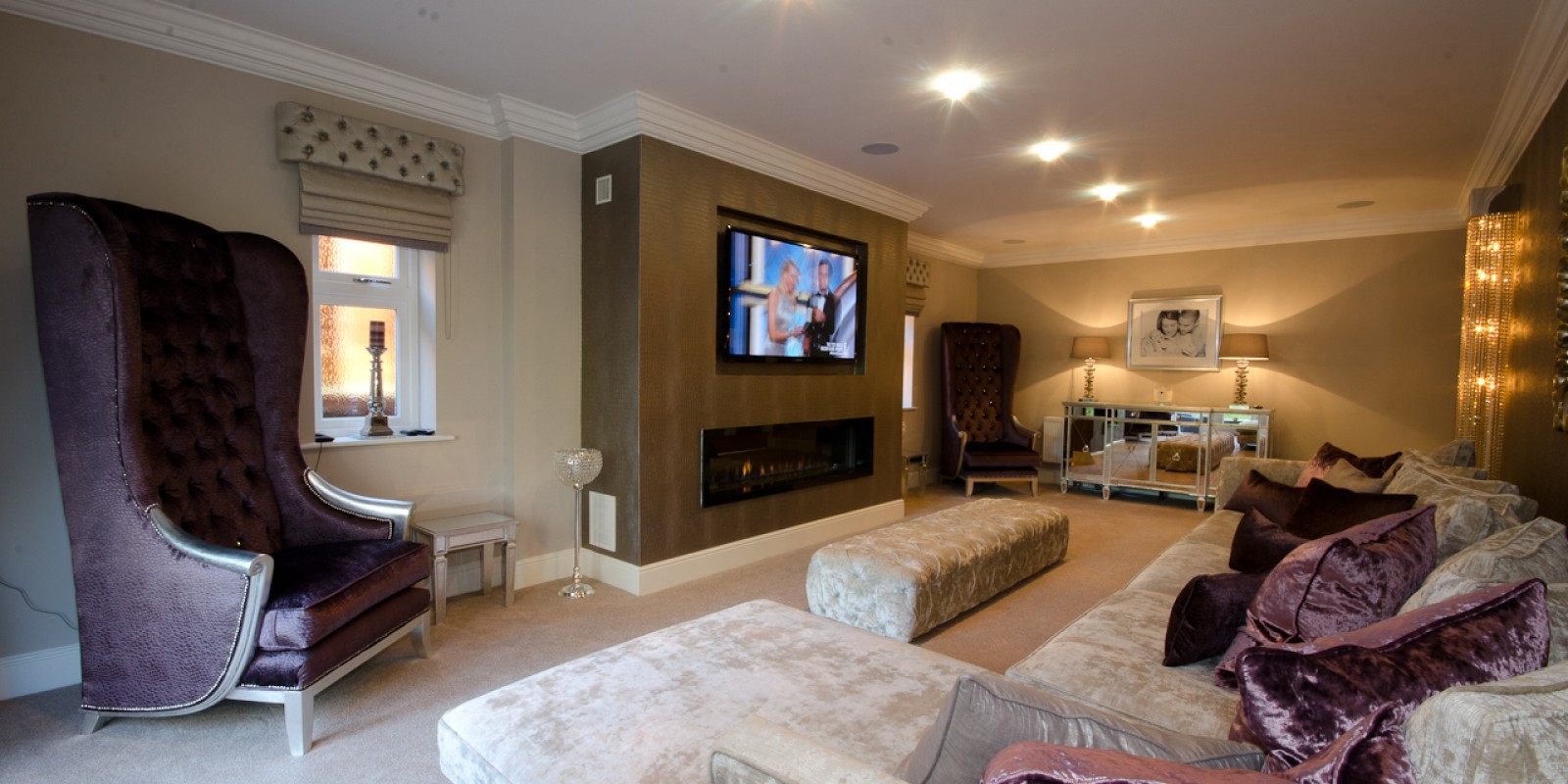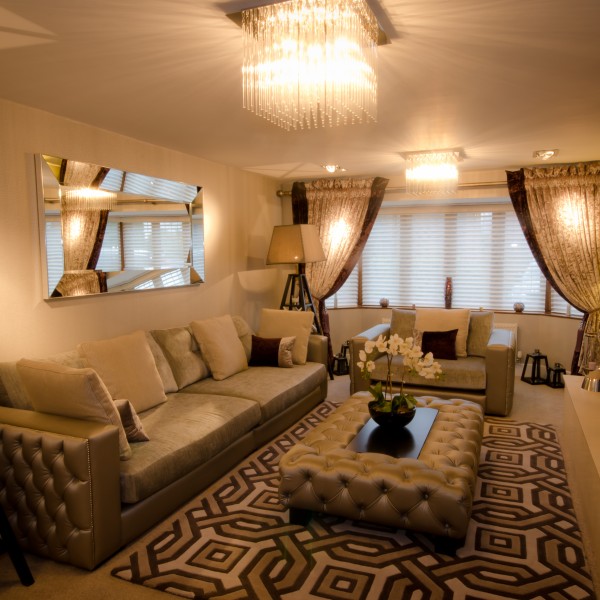 A Sutton Coldfield living room gets a luxurious modern makeover
The client was ready for a big change in this Sutton Coldfield living room remodel. A complete update of the look of the room was a must.
This deep buttoned and upholstered table takes center stage in a living room remodel. Soft colors and lush crushed velvet curtains help to create a space that is both comfortable and showy.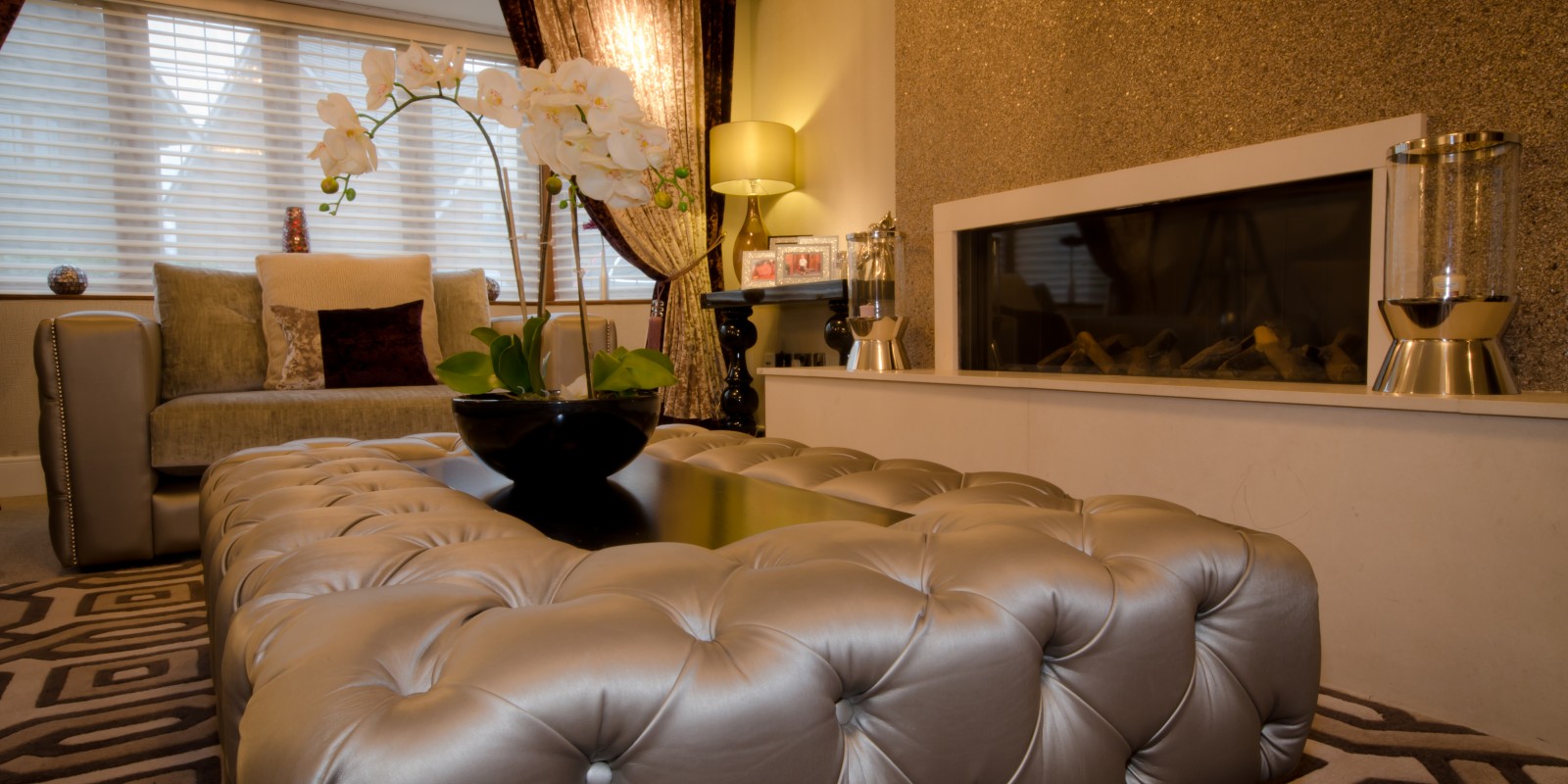 Metallic wallcoverings and a striking geometric patterned rug play off of each other, making the room seem complete. One-of-a-kind upholstered sofas were assembled inside the room to accommodate the client's wish for oversized furniture in a room with standard-sized doorways.