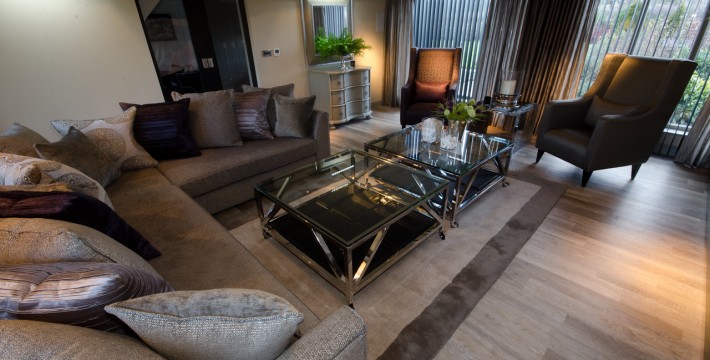 Every era has its look.
I don't know about you but I have noticed that rather a lot of my friends' homes are starting to look suspiciously similar – sporting a variety of shades of grey. There is also an overt tendency towards accents of copper. Don't get me wrong, it looks beautiful and the combination does exactly what was intended for the spaces adorned – creating a look that is calming, sophisticated and oh so current.
However, it's important to balance trend with an eye on the future. Every era has its decorating ghosts but it would be wrong to ignore fashion and popular design ideas completely. But we believe that good, strong interiors combine a sense of 'today' with individuality that is built to last without showing any signs of dated, overused palettes.
That's not to say we don't use grey – we've just been a bit mean and picked on it as an example of a decorating trend that says 'now'. Think of the orange swirls of the 70s and the stencil and border frenzy of the 80s! Minimal lines teamed with shades of grey say 2017. We're looking ahead to 2018 and will blog our predictions soon!