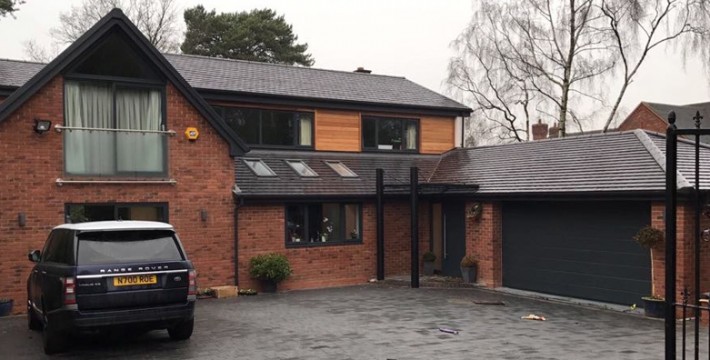 The vision that is. Usually, anyone involved in the property business from architects to builders have an eye for transformation – to differing degrees. But it isn't necessarily so.
We work with lots of people and help them see what is possible. We factor in budget, timescale and future plans for the property – is it an investment, a home or a project? And then we set to work with our trusted design and build team to go beyond the brief and create something special.
An example of one of recent projects can be seen here – before and after – with incredible results. Our client said he thought his house had been replaced by a brand new one! We remodelled the front of the property to give a more contemporary, luxurious look. He also got the much needed space he was after by adding a double garage and refurbishing and extending his existing one. From the 1970s to the present day! Obviously not only does it look and function better as a home with excellent in-built 'future-proofing' but its value had increased significantly too – way above the investment made to undertake the project.
Whether you have the vision or not, we would love to meet with you and discuss your options. Ask us for more information on how we work and what's possible for your home – we enjoy a challenge!