We were delighted to help this young couple turn their brand new house into a glamorous modern home at a pace that is perfect to themselves.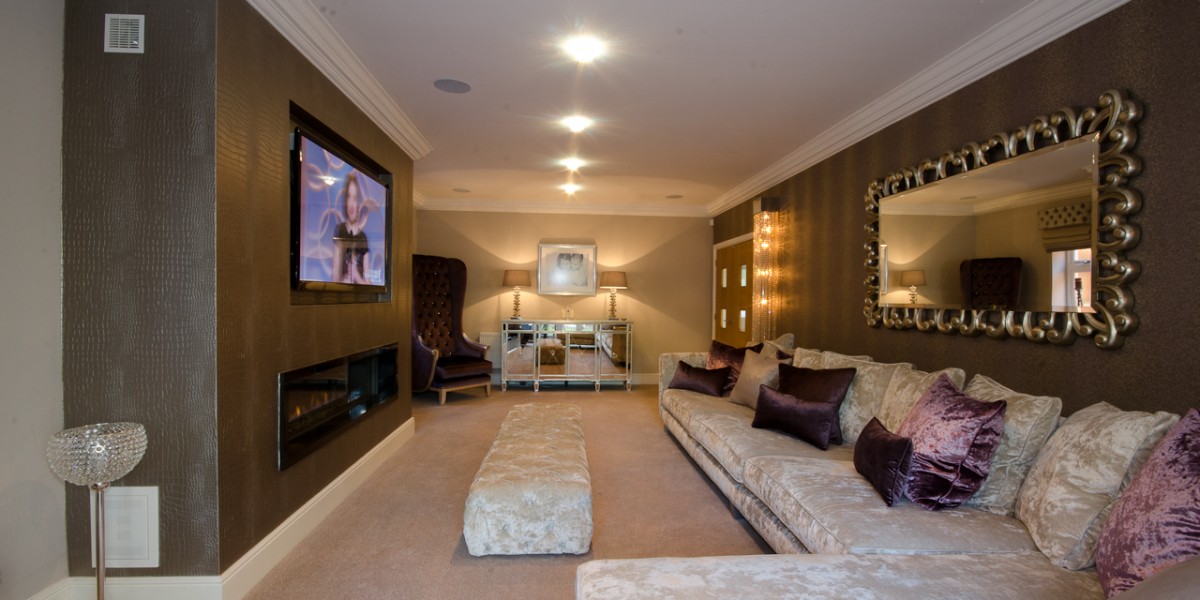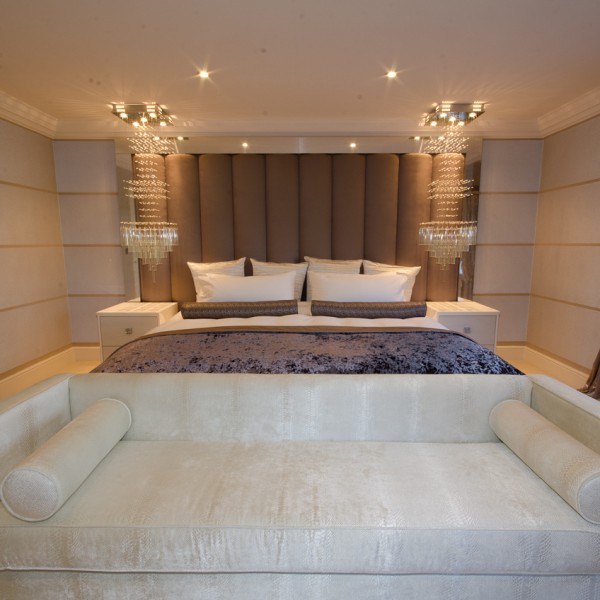 &npsb;
Master Bedroom
No building work has been involved but we have supplied bespoke furniture and soft furnishings, organised decoration, supplied and installed glamorous new light fittings.
The master bedroom with 7'0 bed has an amazing made to measure wide width padded wall headboard with mirrored tile decoration.  A corridor of full length dressing mirrors one for him and one for her lean elegantly along the wall and bounce light around this beautifully light room.