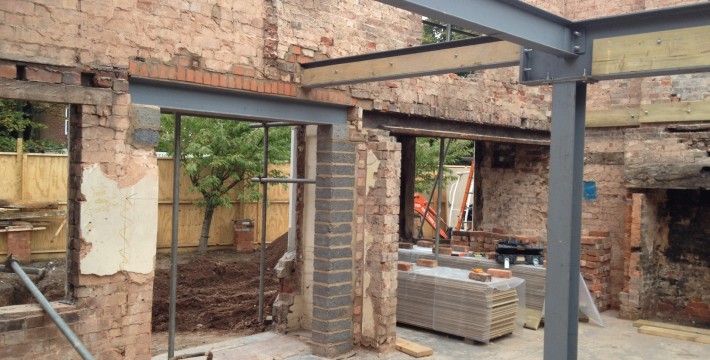 Have you got the stomach for a total refurbishment or do you prefer to take a back seat? We find that most of our clients like to direct from a safe distance!
Any level of investment in your property – from simple decoration to complex building projects – creates a schedule of works that, at some point, can become too much to manage. Our clients, usually incredibly time-poor, come to us at any point along the timeline from concept to completion.
We work with clients who like to use us a creative sounding board from the outset. Others bring us in when their projects go beyond the basic decorating remit. And we've had some who bring us in as an SOS when their renovation project has gone off course and they need some help to get clarity and better quality resources to get back on track. Most usually though, we work together well to the point that we understand what is required and then we take it on, leaving our clients to get on with their lives.
The main reasons to include professional expertise when refurbishing your property are:
Having your project done well – don't risk having to revisit it because it wasn't quite what you wanted
You can take advantage of the skills, expertise and buying power of a professional business
The satisfaction you get from the perfect finish – something only a professional interior design company will be able to achieve
You can use your time wisely doing the things you are good at
You get to pass the stress on!
Talk to us at any stage – from the moment you have thoughts and ideas right through to adding the finishing touches – and anywhere in between.