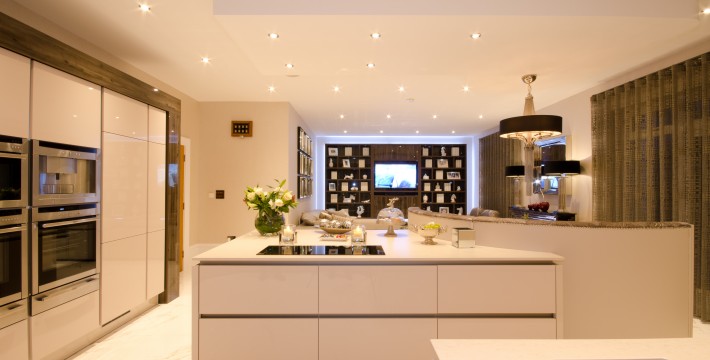 Here at Cream and Browne, we understand how important it is to have a modern, easy to use, and beautiful kitchen. It you've been putting off renovations because the project seems daunting, now may be the time to consider turning your dream kitchen into an everyday reality.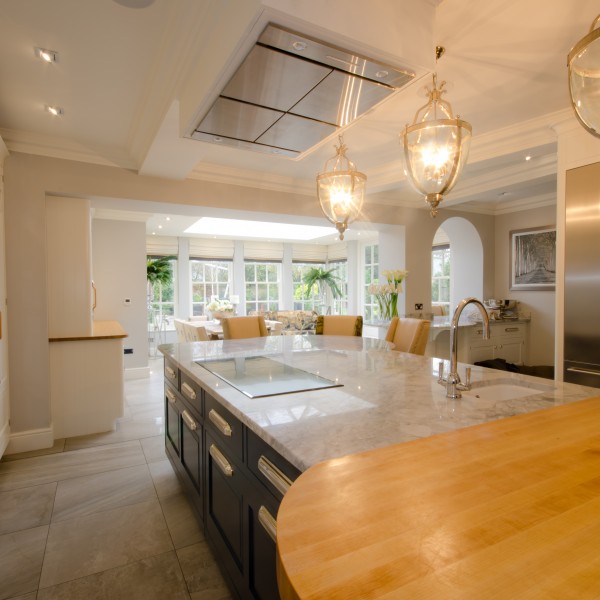 Modern kitchen design with Cream and Browne
We manage each project individually to make sure all of your kitchen dreams come true. Our expertise spans throughout many types of architecture and we understand how to make your wants and needs fit seamlessly with your home's design, décor, and style.
Our kitchen renovation in a Georgian period home in Staffordshire is one of our favourite designs. The open floor plan and flood of natural light provides an ideal venue for entertaining as well as casual day-to-day living.
Trends in modern kitchen design are ever-changing, so we focus on timeless elements that meet the homeowner's needs. Oversized light fixtures create drama without getting in the way and are a sure way to create the perception of depth in a space that may otherwise seem dark or small.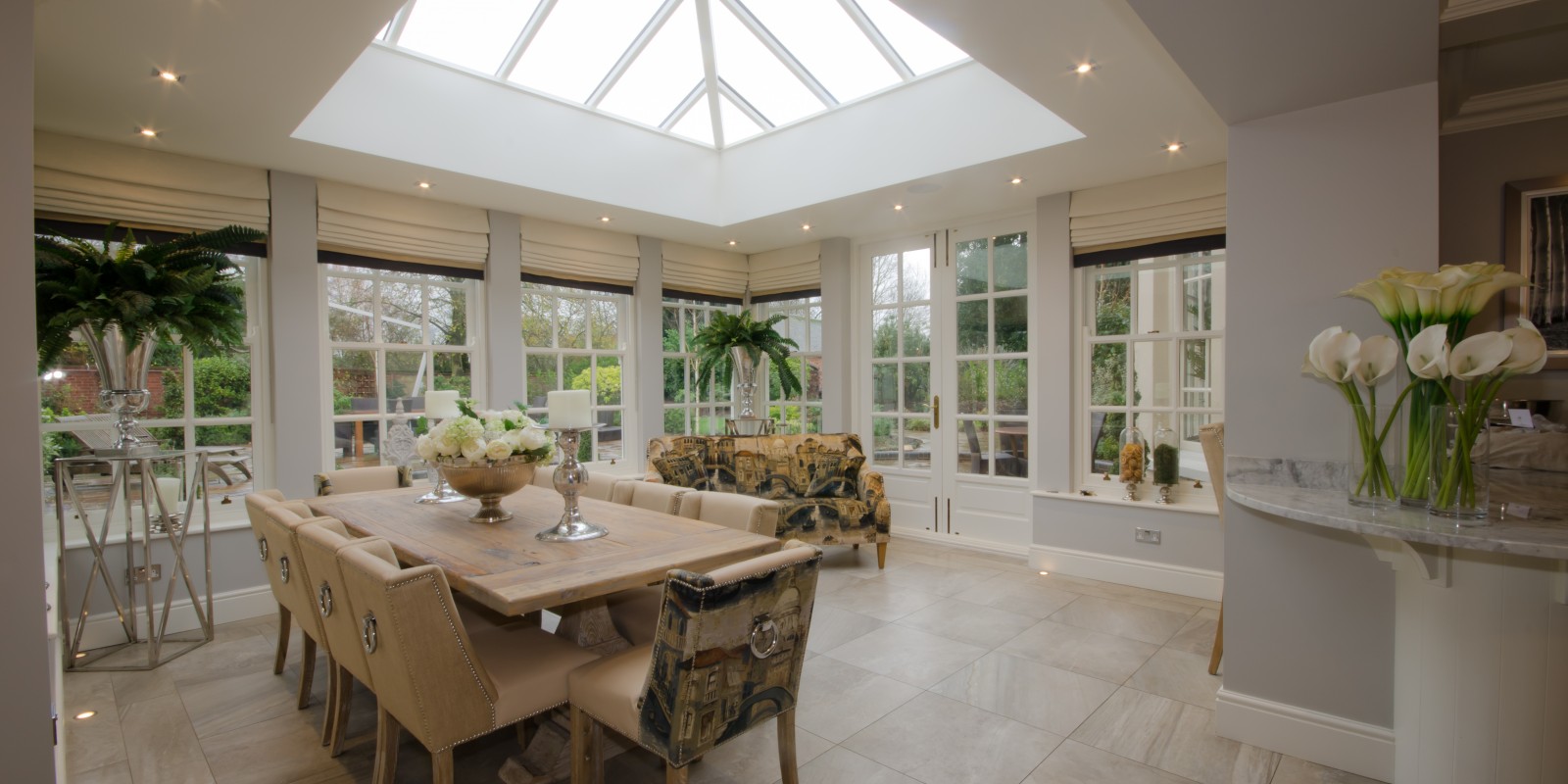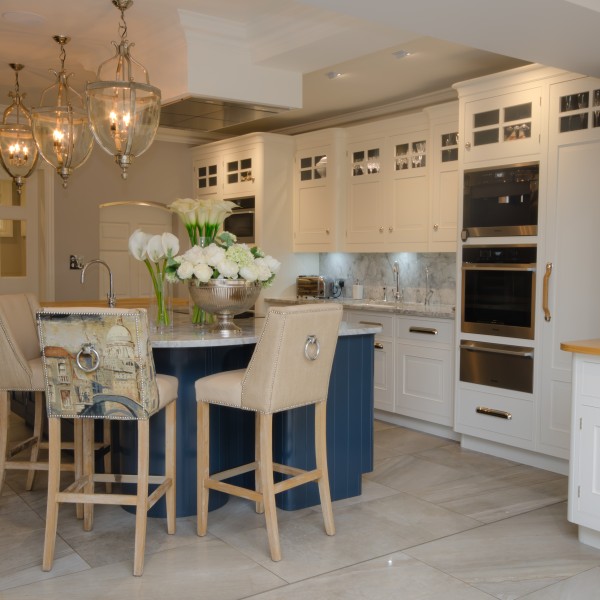 Much has changed in the world of kitchen design. Not only are finishes more durable and beautiful than ever, small touches like hydraulic cabinet doors that fold out of the way at the touch of a button are a reality for many homeowners. Deep drawers are a must-have for many people planning to renovate a kitchen and advances in storage design allow custom kitchens to hold essentials for a cook dedicated to owning all of the latest gadgets.
There's nothing like a flood of natural light to bring a kitchen and dining area to life. Even overcast days seem bright with integrated sky lights combined with carefully placed electric lighting. People who enjoy caring for indoor plants especially appreciate the greenhouse-like feel of a room full of large windows.
Adding a pop of a favourite colour is a great way to inject instant personality into a room and make the space feel personal and special. Our designers are able to provide the desired updates while achieving a perfect balance between personality and timeless design. For more information about modern kitchen design, schedule a free consultation with a Cream and Browne designer today.