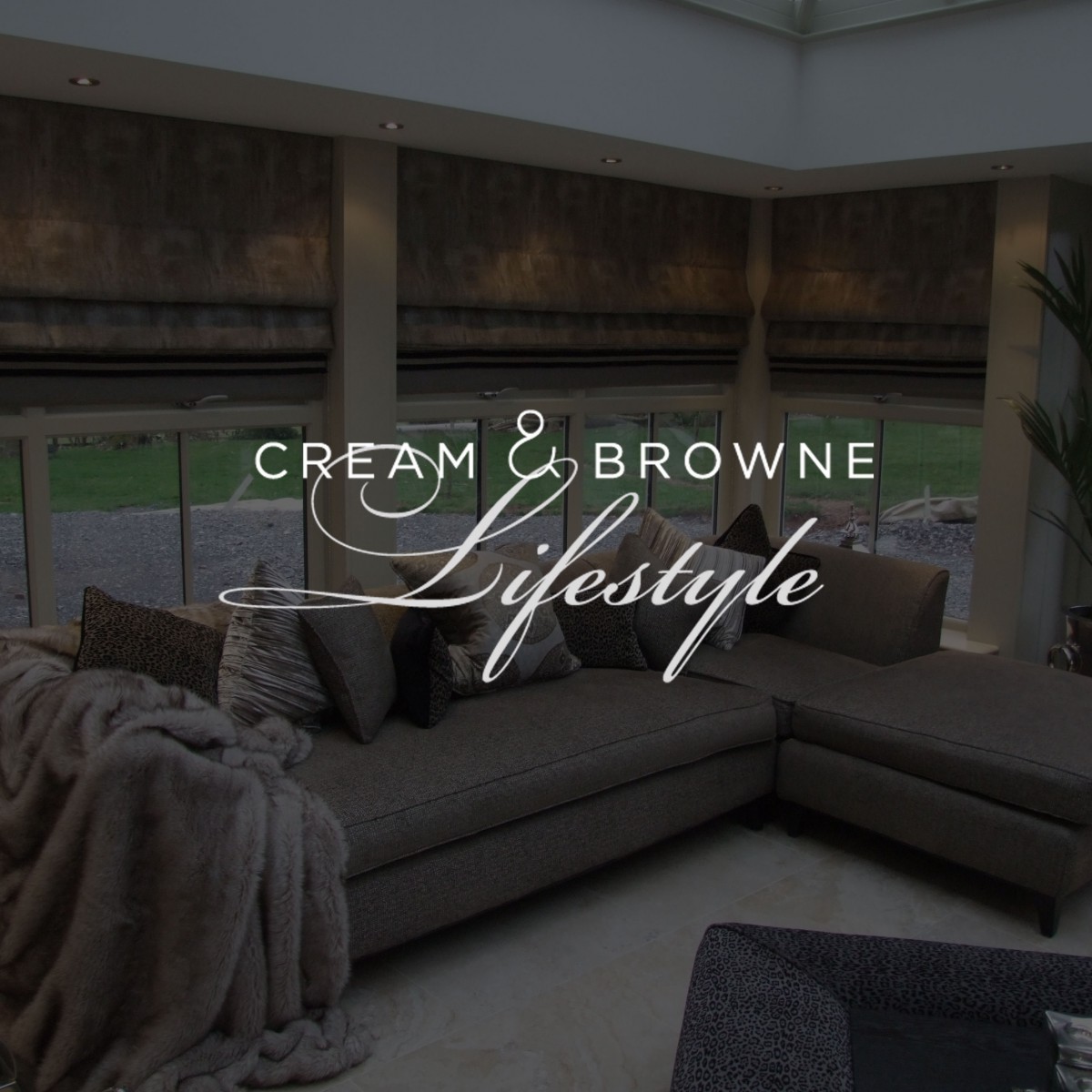 Restaurants are a meeting point – a place where people come together to relax, socialise, do business, and of course eat. Therefore the surroundings to the restaurant are very important because it can set the atmosphere. Restaurant designs are aplenty and it is largely dependent on what you are trying to promote. In this article we will give some basic ideas on restaurant design so comparing and contrasting becomes easier.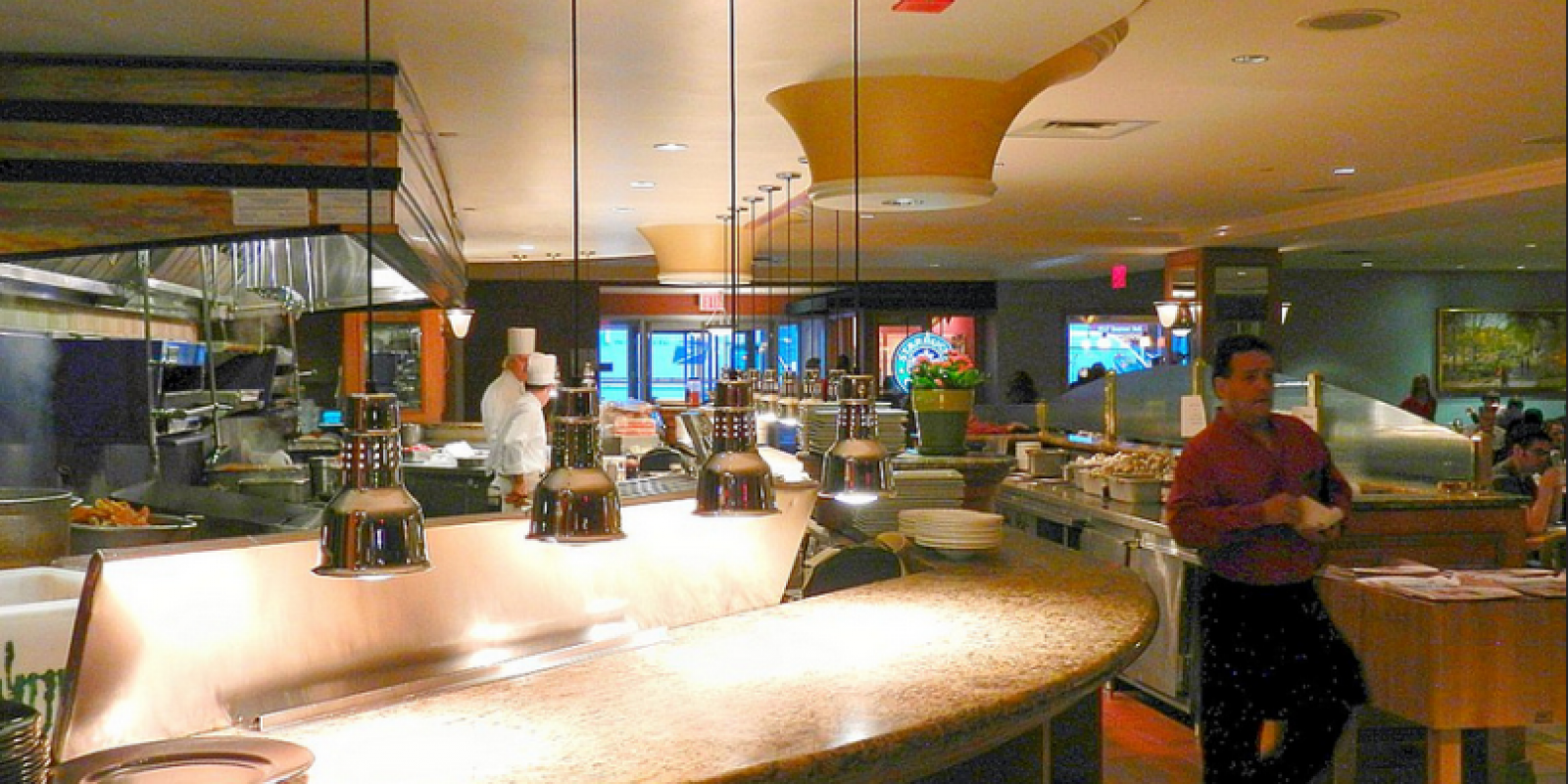 The above can be described as the 'open look.' This restaurant looks largely transparent which gives an airy and fresh feel. The last thing people want to experience is a feel of claustrophobia when they are eating, so this is always a fairly popular style of design. The further advantage of this is you can always see what is going on, what is happening with your food etc. Neutral colours do seem to work best with this, since they further promote the open feel.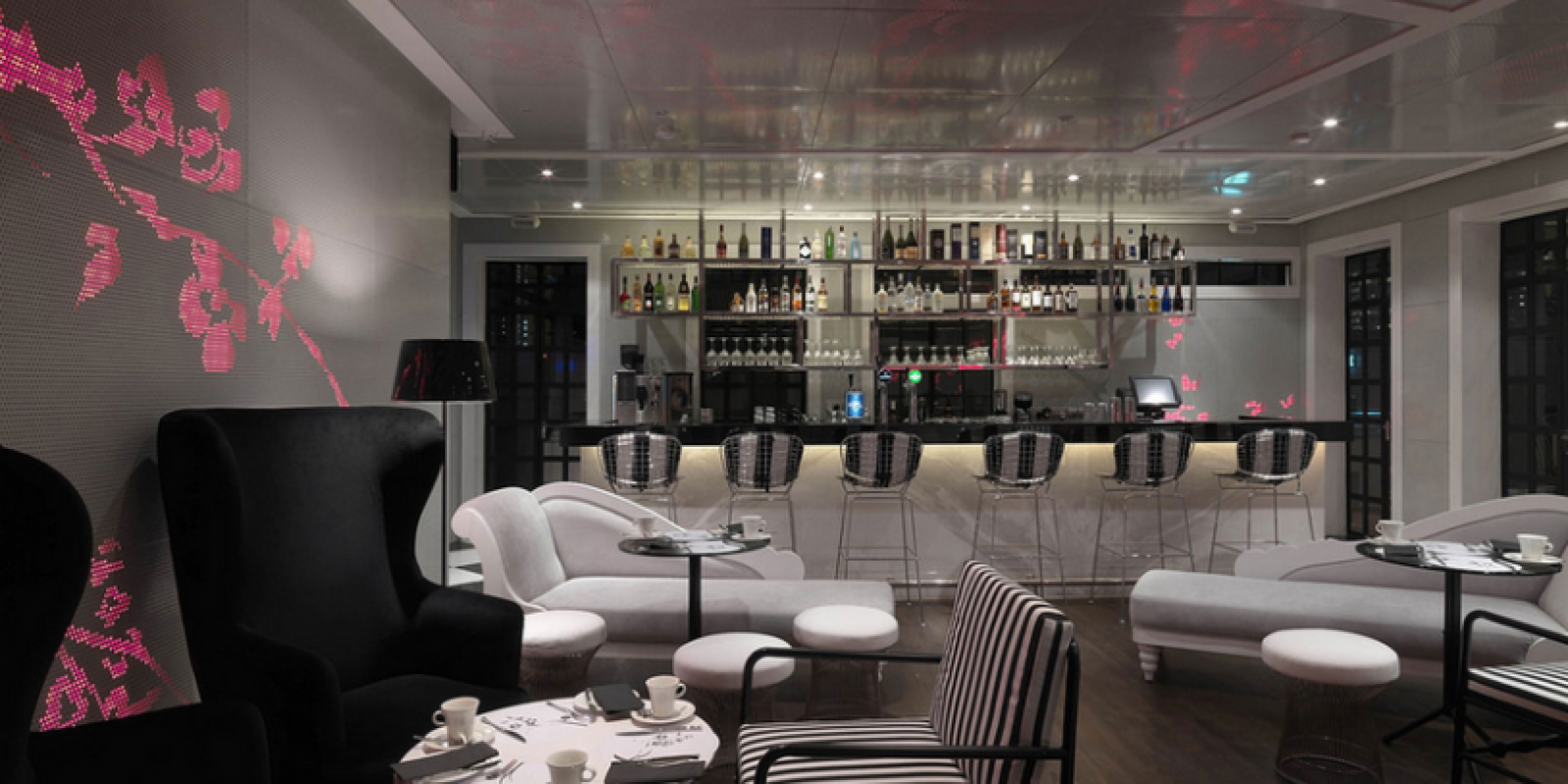 Restaurants and bars can be made to look very classy as the above example shows. The use of colours and stylish furniture using those colours help to give this look and feel. Furthermore the style is clever because it uses fairly soft furnishings – this minimal look is attractive.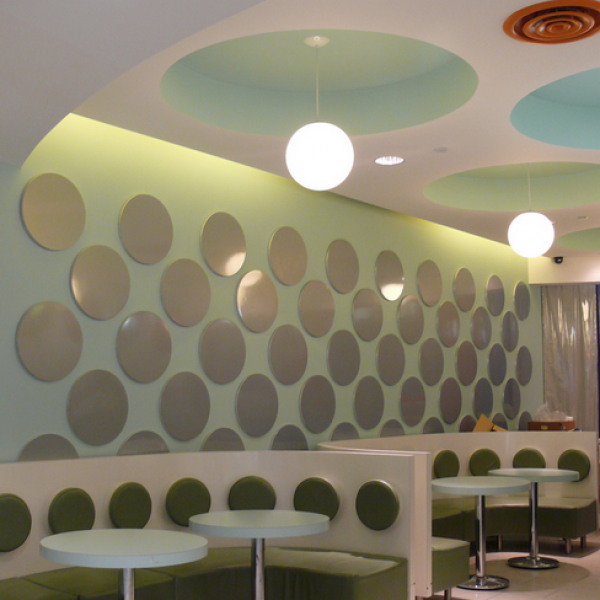 This is more your typical diner look and this is probably suitable for an establishment that verges on a bar or café. The seating and table arrangements work well to give this impression. The use of the 'spots' is rather quirky and looks quite catchy.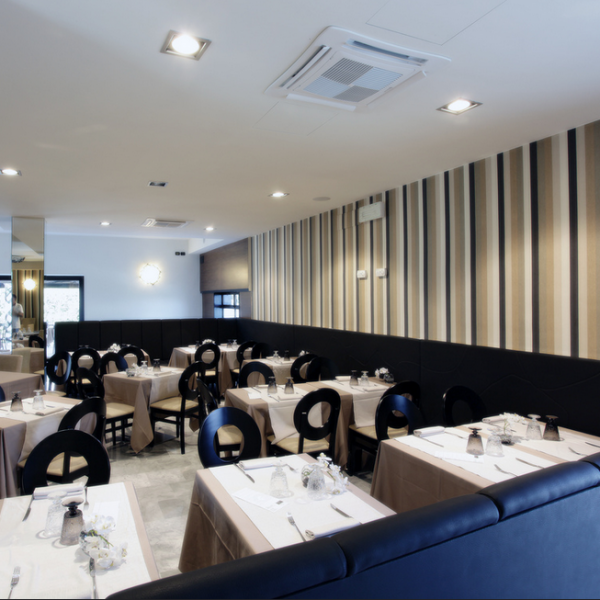 We can't forget the traditional look, but remember that traditional doesn't always have to be boring – this picture is a good example of something we would call 'elegant traditional!' The colour scheme is fairly simple, with some light colours being mixed with darker ones, yet you are not overpowered with a dull and boring feel or sense of atmosphere. There is nothing fancy or over the top about this look, yet it views as reasonably grand. This is proof that a little thinking outside the box can still create a perfect look, yet kept in the range of what many would describe as sensible!
Other things to consider.
Designing a successful looking restaurant isn't just about the end product, although of course that is what is most important and what you are ultimately judged on. What goes into the design and the thought of it is equally as essential. Here we give you some additional things to bear in mind.
* Time and money.
How much or how little do you have of either? This will be the main factor in renovating your restaurant and deciding the type and extent to which your design idea can be implemented.
* Synchronisation.
Do all the features in your restaurant blend well together, or are they a simple mix match of everything? If it's the latter, no matter how good the interior design is, something will not look quite right or effective.
* Strike the balance.
Remember that the key is to design a good style of restaurant that will be revenue making as a business and commercial entity, yet will be appealing to draw in the customers. Following some of the steps or using some of the ideas in this article should set you on your way to achieving this.