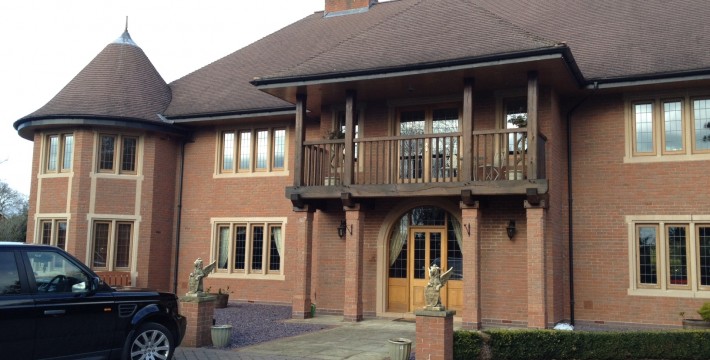 We have worked with some of the UK's premier estate agents in a number of ways over the years. For those struggling to sell exclusive properties, usually in excess of £750,000, we can provide the missing link that takes the client past the existing layout and décor and on to considering exciting new prospects in a way that will suit their lifestyle – and not the lifestyle of the existing owner.
Our passion and expertise lets us propose property refurbishment on a much grander scale:
repurposing rooms
managing creative building work
improving the flow of a property
cleverly bringing light to dark areas
transforming space through design and composition
and creating the kind of home a discerning buyer can often struggle to find.
Just because a client has a substantial budget, it doesn't make finding the perfect home any easier as there are far fewer houses in the top price bracket. By talking through the potential of a property, by showing examples of our past transformations and giving the client inspiration and confidence to take it on, we can help estate agents sell even the most stubborn homes.
What we are not talking about here is home staging – that's a completely different area altogether and something we don't generally get involved with. Of course if a homeowner or agent is looking for home staging in order to sell we can recommend excellent people who do this.
We can work with an estate agent and their client to complete the sales process in 2 key ways:
When a specific part of a house is repeatedly showing as the reason not to buy, we can transform it quickly and simply – turning it into a reason someone would want to buy.
We can work with a new homeowner on a large-scale refurbishment, which is especially useful if they aren't local and don't have trusted tradesmen in place. Some of our clients have bought large but neglected properties and don't even live in the UK. We take on the project and see it through from beginning to end – a safe (but still creative) pair of hands.
It is an enjoyable and rewarding partnership that helps everyone involved in the house buying and renovation process.