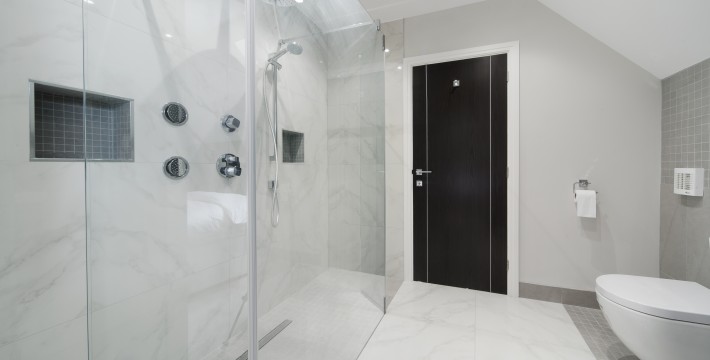 One of the most luxurious home renovations, revamping the bathroom is a satisfying way to invest in your home. Current figures state that remodelling the bathroom offers nearly a 50% return on investment. Housing trends indicate that people are choosing to remain in their homes and renovate as opposed to moving.
If you've decided to give this room a facelift, there are a few important bathroom design trends to be aware of as you define your goals for this project.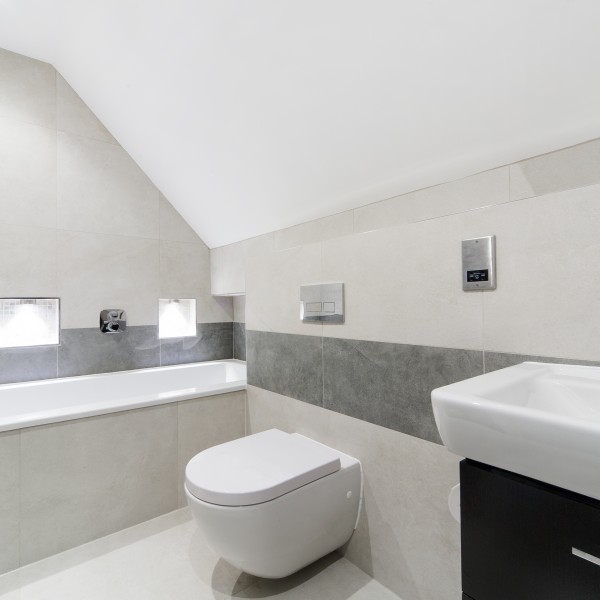 Colour
Cool tones mixed with earthy wood surfaces combine to offer a crisp space with a clean and bright ambiance. A neutral palette offers a timeless look that remains fresh for years to come. Colour can be the focal point of the bathroom design. Try pulling an accent shade from the overall design of the home's interior for a bold feel that is in-line with the look of the rest of the house.
Tile
Plain tile gains popularity and a larger size offers a clean and modern look while visually expanding the space. The bathroom isn't a great place to try out permanent, brave, and trendy design. Tile should be high-quality, expertly installed, and timeless. Mixed with wood tones, bright white tile with grey accents offers an up-to-date yet warm feeling.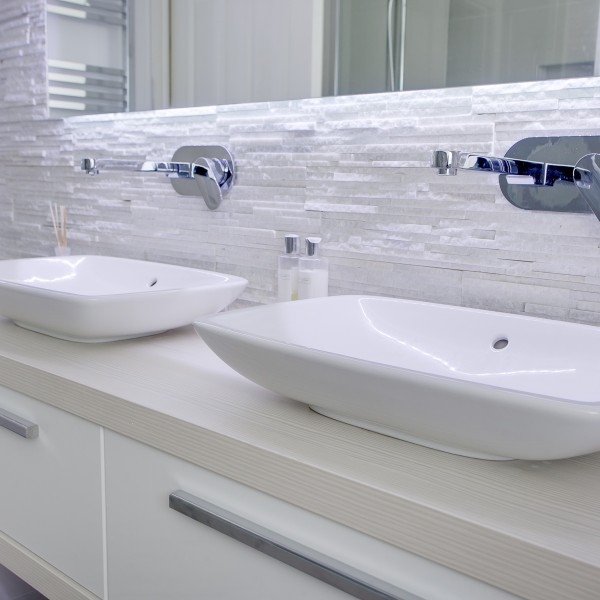 Fixtures
The options for unique bathroom fixtures are nearly unlimited. For extra flair, consider white fixtures that offer a minimalist look. Tiled backsplashes behind matching chrome faucets over two identical sinks make a bathroom feel generous and luxurious.
Customizable shower options that include an oversized rain shower head and a handset are a sought-after design feature. This option increases the luxuriousness of the bathroom and is a wonderful yet subtle high-end feature.
Accessories
The popular bathroom design trend of adding real furniture to this normally pared-down space is gaining steam as people seek a more relaxing and user-friendly ambiance.
Soft furniture pieces like chairs, stools, and even floor poufs offer a fun way to customize the bathroom. Small touches of personality like bright pendant lights, or a metallic mirror frame offer one-of-a-kind injections of life.
The expert design team at Cream & Browne offer state of the art in-house design facilities to help you turn your remodelling dreams into reality. For more information about current trends in bathroom design and to book a free consultation, please contact us.